When requesting a quote please include the following:
Type and Grade of Material
Size/Dimensions
Tolerances on all dimensions
Direction of Orientation
Magnetized or Unmagnetized
Type of coatings if any
Quantity
Request a Quote Online
Send Drawings by Email & Fax
Please email any prints or drawings to [email protected] or Fax to 870-856-3590. Note: Email drawings are preferred for clarity and resolution, but we also will be happy to receive drawings by fax.
Use Our Blank Forms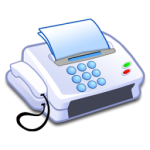 Simply print one of our pdf forms for these common shapes and fax or email the completed form to us.
Block  (blank form)
Disc (blank form)
Ring (blank form)
Pin (blank form)