Mailing Address:
AZ Industries
PO Box 539
Ash Flat, AR 72513-0539
USA
Freight Only:
AZ Industries, Inc.
2829 HWY 62 412
Highland, AR 72542
USA
Contact by Phone:
Toll Free: (877)856-3042
Phone: (870) 856-3041
Fax: (870) 856-3590
Contact Us by Email:
Quote Requests, Technical Support, and all other Inquires: [email protected]
Billing Inquires: [email protected]
Purchasing Department: [email protected]
Or Email Us using the form below: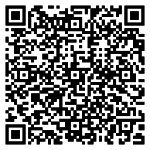 We welcome all inquiries regarding our wholesale magnet products, magnetic tools, CNC machining, or WaterJet Cutting.  If you have any issue or concern, please do not hesitate to contact us.  Are customer service representatives are available 7am central time to 3pm central time. Call us for an easy, quick magnet quote today!